URBAN THINGZ_15.10.2011_flyer
| | | |
| --- | --- | --- |
| Archiv: Flyer | GrafikerIn: --- | Erscheinungsdatum: |
kin*aux*ton
Das Kino & Konzert Doublefeature
Film: STYLE WARS (us/1984/69min)
Konzert: URBAN THINGZ feat. ICONACLASS, NY (Dälek MC + DJ Moticv)
---
Samstag 15.10.2011

Film: 21:00 @ cinematograph
Konzert: 22:30 @ p.m.k
Eintritt: Konzert: 8 €
Kombiticket: Kino + Konzert: nur 10 €
hosted by Symbiosonics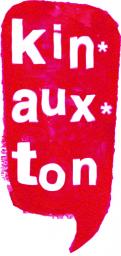 kin*aux*ton
Das Kino & Konzert Doublefeature

Film: STYLE WARS (us/1984/69min)
Konzert: URBAN THINGZ feat. ICONACLASS, NY (Dälek MC + DJ Moticv)
This time we gonna lead you into a journey of real Urban Old Skool vibes. The start of this evening will set you into the right kind of mood. There is going to be an exclusive screening of one of the most influential Hip-Hop Documentaries of our time, at the Cinematograph:
STYLE WARS (us/1984/69min) !
Afterwards at the p.m.k we are proud to present you a very special Hip Hop artist, coming directly from New York - IconAClass is the new project of MC / Producer WILL BROOKS (Frontman and Co - Producer DÄLEK), with him DJ MOTIV providing the appropriate Cuts'N'Breaks! IconAClass is pure urban Hip-Hop culture, carried by hynotic heavy beats, giving you a gritty view on Boom-Bap, but never loosing the roots of the game ...
Special Support comes from Kenntrix, who's gonna heat up the crowd with his unique beats & rhymes, afterwards Digital Youth's gonna drive the dance floor with an exclusive DJ-Set - From Dub-Hop to the Top!
Finally Mr SelfDubstruct & Norbert Unfug are going to do the finishing moves with fat urban Dubstep Tunes & massive Bass Clouds.
Special Urban Chill @ the Bar - Area, Words Up, that's what we call Urban Thingz!
---