BIG SEXY NOISE_20.11.2011_flyer
| | | |
| --- | --- | --- |
| Archiv: Flyer | GrafikerIn: --- | Erscheinungsdatum: |
BIG SEXY NOISE feat.
LYDIA LUNCH (us) & GALLON DRUNK (uk)
---
Sonntag 20.11.2011

doors 21:00
show time: 21:30
VVK: € 14.-
AK: € 17.-
Ö-Ticket VVK
hosted by Innpuls & Symbiosonics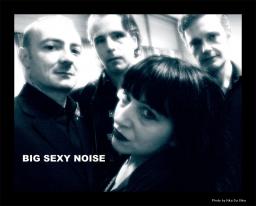 BIG SEXY NOISE feat.
LYDIA LUNCH (us) & GALLON DRUNK (uk)
Gallon Drunk nennt sich das Kollektiv aus Terry Edwards (Madness, Spiritualized, Siouxsie, Robyn Hitchcock), James Johnston (Nick Cave and The Bad Seeds 2003-2008, Faust) und Ian White (Barry Adamson).
Gemeinsam mit der New York Underground Legende Lydia Lunch (die u.a. mit Sonic Youth, Nick Cave, Henry Rollins, Einstürzende Neubauten und zuletzt mit Alan Vega und Omar Rodriguez Lopez von Mars Volta zusammengearbeitet hat) entsteht daraus Big Sexy Noise!
Frontal, hüftschwingend, unglaublich suchterregend. Hard Rock mit Wurzeln im Blues, rohen Funk und Late Night Jazz Noir.
Mit Lydia Lunch an der Front huldigen Big Sexy Noise nicht nur ihren Ursprüngen im Untergrund Ghetto, sondern kehren auch zu einer Musik zurück, die provokativ, aufregend und - einmal mehr - brandgefährlich ist.
---