Vitaly Tschernobyl and The Meltdowns Live at p.m.k on 2009-10-25
Archiv: Audio
ProduzentIn: Peter Chiochetti
Aufnahmedatum:

Son, 25. Okt. 2009
Vitaly Tschernobyl and The Meltdowns live in der p.m.k zur 25jahrfeier des Cunstvereins.
TRACKS Disc 1:
01 Tetragrammaton
02 Rock 'n' Roll Bastard
03 Courage Born of Despair
04 Der Sterbende Schwan
05 Chimäre
06 Sicko Rico
07 Rakaposhi
08 Ballad for The Pain of Living
TRACKS Disc 2:
01 Eisenhower's Geiselarie
02 Monte Piano
03 Dragonfly
04 Ballad of Hollis Brown (Bob Dylan)
05 Flight
Livemix Florian Anich, Support Martin Lauterer
---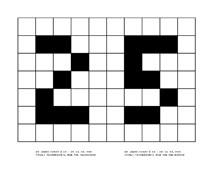 25 JAHRE CUNST & CO
live_ Vitaly Tschernobyl and The Meltdowns
Sonntagabendkrimi: Der adrette KOSCHUH moderiert die Story. Der VEREIN stellt rare Plakate aus dem Vereinsarchiv vor. ANNA legt Schlagermusik auf. Jeannot SCHWARTZ interveniert am "Ort der Behauptung". Coach Lissie RETTENWANDER und Vorturner PETER helfen im FRITZTEUFLischen Work-out aufwärmen. Tom ZABEL "25 lebt 50 das 75 Leben". Maz PANIAK lässt ND kurz wiederaufleben. Daniel JAROSCH zeigt ein Video seines Films "Zodiac, Scrap & Scratches". Nicht zuletzt nehmen Vitaly Tschernobyl and THE MELTDOWNS live eine Liveplatte auf.
Cunst & Co, Innsbrucker Traditionsverein feiert Geburtstag und ist bald halb so alt wie die Republik: 25 Jahre Förderung künstlerischen Schaffens, Vermittlung handwerklicher Fähigkeiten und Bereitstellung technischer Infrastruktur, Siebdruck und Grafik. Zur Begrüßung, so lange der Vorrat reicht, kulinarisches von GERO+LISA, Cürbis & Cirbe.
---