REAL LIFE DRAMA RECORDS LABELNIGHT
Donnerstag 25.02.2016

21:30
VVK 10.-
Blue Tomato IBK und Tiroler Hanfhouse
AK 13.-
hosted by Mint Hip-Hop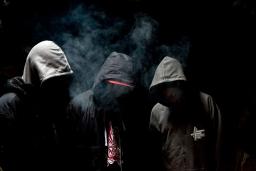 Mint Hip Hop Austria presents:
REAL LIFE DRAMA RECORDS LABELNIGHT
w/ Leaf Dog | BVA | Smellington Piff | Illinformed
Mit der Real Life Drama Label Night präsentieren euch Mint wieder einen Banger in Sachen UK Rap! BVA und Leaf Dog sind nicht nur zwei weitere MCs der legendären Four Owls , sondern sorgen auch als Brothers oft the Stone mit ihrem Homie/DJ und Producer Illinformed in der Szene auf der Insel für Furore!
Mit im Gepäck haben sie Smellington Piff , der zur Zeit ebenfalls einen Hype um seiner selbst genießen darf! Sehr empfehlenswert ist seine Smellington Piff EP, sowie seine Debut LP Notice Of Eviction.
Lasst euch dieses Mint Hip Hop Spektakel vom Feinsten auf keinen Fall entgehen!
Kartenvorverkauf bei Blue Tomato IBK und Tiroler Hanfhouse, für läppische 10 €!!!
Abendkasse 13 €. See you in The Basement #4!!!
---